2018 Santa Fe Film Festival
February 7 – 11, 2018
The original Santa Fe Film Festival has brought to life the silver-screen for over 17 years! And this December we are back to present our 17th annual festival!
The Santa Fe Film Festival celebrates all facets of cinematic arts in New Mexico and globally. The annual event honors those working behind the scenes and on screen to bring the best of film creation, production, and screenings to the public. Our goal is to bring the community and visitors to Santa Fe together to celebrate film and to provide filmmakers with resources, connections, and training to pursue their dreams. The Santa Fe Film Festival focuses on bringing together distinguished industry specialists and discriminating movie lovers through accessible screenings, panels, workshops and well-attended parties.
The festival has a storied history and continues to grow as the leading exhibition and educational portal for all things cinematic in New Mexico. Join us!

Individual film tickets are available at the theater showing the film
---

---
Where to stay
Hotel Santa Fe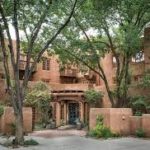 Hotel Santa Fe offers a special rates starting at $99.99 for the film festival.  Mention the film festival or click on the link below to receive the discounted rates.
Hospitality is an honored tradition. In this spirit we welcome you to Santa Fe's only Native American owned hotel. Located in Historic Downtown Santa Fe and in the heart of the vibrant Santa Fe Railyard District with museums, galleries, shops and restaurants just outside our door. Hotel Santa Fe, The Hacienda and Spa offers a unique cultural experience, from our luxurious rooms and suites to the lilting notes of a Native flute to the casual and inviting atmosphere of our newly remodeled Amaya Restaurant at our boutique Santa Fe hotel. This difference truly sets Hotel Santa Fe, The Hacienda and Spa a world apart.
La Posada de Santa Fe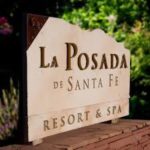 La Posada will honor a local's rate of $99 for film festival attendees.
Nestled on six carefully manicured acres just steps from the historic Plaza, La Posada de Santa Fe stands out as an artful hotel in the heart of Santa Fe, NM. Authentic adobe-style architecture, unique accommodations, award-winning service, diverse dining options, and a subtle sense of Southwestern magic and charm come together to create La Posada – The Art Hotel of Santa Fe.
Drury Plaza Hotel in Santa Fe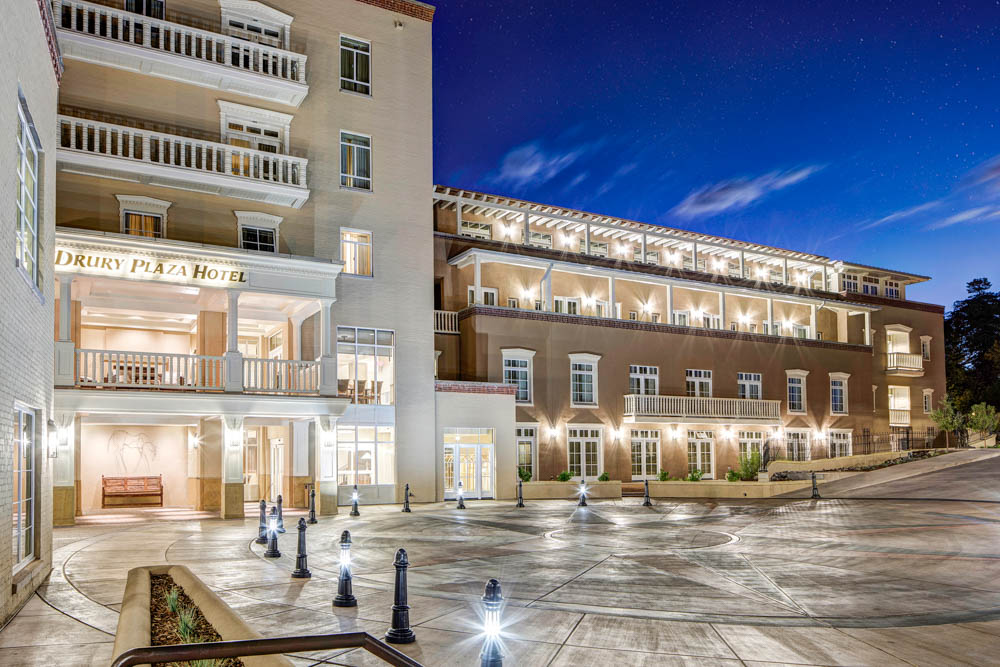 A historic renovation, the Drury Plaza Hotel in Santa Fe offers unique accommodations like private terraces and premium suites. The hotel is LEED® Certified by the U.S. Green Building Council for energy-efficiency in the design and features on-property restaurant, Eloisa. The hotel is located within walking distance of the Plaza in Downtown Santa Fe and the Georgia O'Keeffe Museum, and is a short drive to Meow Wolf.
Palace Avenue Arts designed the artwork for the interiors of the hotel by curating the most creative artists from a wide array of art markets. Enjoy the variety of mediums displayed on all floors.
---
How to Get Around
Hertz Rental

For great rates contact Pia A. Hosick <phosick@hertz.com> or Call: 505-217-5376 and mention you need to use the exclusive rental car company for the Santa Fe Film Festival.
---
Where to Eat/Drink

Cowgirl
A Santa Fe Classic!  Cowgirl has BBQ, Southwestern food, and more in addtion to a great bar with lots of beers on tap.  They will offer beer specials throughout the festival.
---
About Santa Fe
Santa Fe is known as the City Different and within one visit, you will know why. Santa Fe embodies a rich history, melding Hispanic, Anglo and Native American cultures whose influences are apparent in everything from the architecture, the food, the art and on. Remember, we're seated at an elevation of 7,000 feet, so come and partake of 320 sunny days per year.
Santa Fe has long been a center for arts and culture; Santa Fe ranks as the country's third largest art market. You'll find nearly 300 galleries and dealers to explore. Santa Fe has the 3rd largest State Museum system in the country featuring culture, history and traditions of this region and the world. With a backdrop of the Sangre de Cristo Mountains, the world-class Santa Fe Opera makes its home here and we want you to feel right at home here tooǃ
In recent years, Santa Fe has earned a stellar reputation with food-lovers just like you. We've got more than 200 restaurant choices ranging from our local New Mexican flavors to creative Southwestern cuisine to authentic world cuisines.
If exercise is what you crave, you can hike and bike year-round. Ski Santa Fe opens the slopes from Thanksgiving through Easter. From the great outdoors and open sky where you'll enjoy white water river rafting, horseback riding, fly-fishing, or the nurturing of indoors, you'll indulge in your favorite types of fitness classes around our gem of a city.
---